Help for the
Pirate Maker App

CURRENT VERSION: We are currently distributing version 2.3.0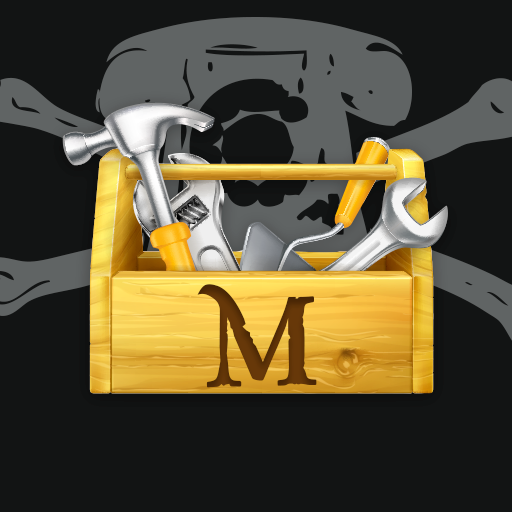 First of all, thanks so much for trying out the Pirate Maker application!
Can't find the help you need on this page? Then please contact our support team by clicking on the blue "Help" button, bottom right on any page.
QUESTIONS / COMMENTS / SUGGESTIONS about this Beta? Please use our forum: Maker App Beta Forum
---
Three ways to Get Started:
For written instructions, click here
For a quick demo, click on this video ("Make Your Own Pirate in 5 Minutes")
But the best way to learn is to watch the demo tutorials below
Tutorial #1: Make a Basic Pirate
This is the first of four tutorials that teach you everything you need to know about making your own 'pirates' (i.e. robots) to talk to telemarketers. In this tutorial you will make a basic pirate from scratch. It also introduces the publishing process so that you can learn how to share the pirates you build with other users.
Tutorial #2: Testing and Using a New Pirate
This is the second tutorial in our series on how to use the new Pirate Maker app to make your own Pirate/Robot. In this video Jolly Steve picks up where he left off after having created a new pirate called "Phlegm Flossie" in the first tutorial. He tests the new pirate and explains the editing process for improving and changing it. He then uses Flossie to demonstrate how you set up a pirate you just created to answer calls (i.e. the "Publish for Private Use" process). By the end of this tutorial you will understand the entire process for creating, editing, and then turning on, a pirate/robot of your own making, for your own personal use.
Tutorial #3: Sharing Your Pirate With the World
This is the third tutorial in our series on how to use the new Pirate Maker app to make your own Pirate/Robot. In this tutorial Jolly Steve takes his new pirate 'Phlegm Flossie", and publishes her for use by the entire Jolly Roger community; in other words, he publishes her for 'public use'. This process involves a couple of steps, which are all explained in this tutorial. You will also learn how to use a "Maker's Name" for yourself, so that when you share a pirate for public use you do not necessarily need to share your real name. And to help you tell the world about your creation, you will learn how to create a link from the Jolly Roger website to your own social media. By the end of the tutorial you will understand the process for publishing a pirate for public use.
Tutorial #4: Advanced Pirate Making
This is the fourth and final tutorial in our series on how to use the new Pirate Maker app to make your own Pirate/Robot. After having watched the first three, you are definitely ready to make and publish your own pirate/robots, but this last video just explains a couple more advanced topics of special use to people who plan to share pirates with the public and want to be able to easily enhance and maintain them after they are already in use. You will learn how to duplicate a pirate to create a completely new one (using some of the recordings), and how to create a "new" version of one of your already-shared pirates (so that you can deploy changes for everyone to use). Also included is an explanation of the different kinds of Pirate Templates. Up until now we have been working with the "Basic Pirate" template, but now Jolly Steve explains how to use the "Full-featured Pirate" template to build more engaging pirates.