Help for the
Jolly Roger Maker App

CURRENT VERSION: We are currently distributing version xxx.xxx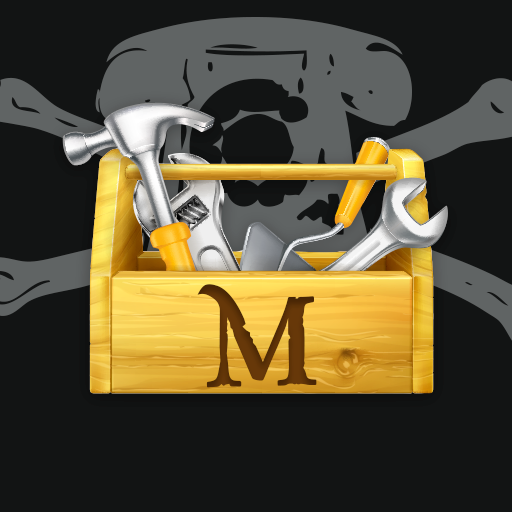 ---
WARNING: you must be enrolled in the Beta Program to use this app. To enroll, click on the blue "Help" button below-right to email our Support Team.

---
First of all, thanks so much for trying out our Maker application!
Can't find the help you need on this page? Then please contact our support team (click the blue "Help" button, bottom right on any page), and let them know which version of the Android OS and the Maker app you are using. You can find this out quickly by going to the "Help" page in the Maker app.
---
QUESTIONS / COMMENTS / SUGGESTIONS about this Beta? Please use our forum: Maker App Beta Forum
---
How to Get Maker for an Android Phone

---
How to Get Maker for an iPhone

The Maker app for iPhone is distributed through the Apple Store.    During the beta test, Apple will send beta-users invitations to download the app which include the necessary link to install the app on their iPhone
And here's a video that shows you how to set it up and use it:
Maker App, Setup for iPhone& Introduction
How to Make a Pirate
There are three steps involved in making a pirate/robot that can live on the Jolly Roger system and help you and/or the entire community of users, trap telemarketers and waste their precious time.
Download the Pirate Maker smartphone app (use Promo)

This is available in the Apple Store and Google Play store; it is free and there are NO EXTRA charges;   we want people to help us fight back against telemarketing, so the app and the pirates it produces are all FREE to all users.
Are you interested? Does this sound like fun?  (It is!)  Watch this quick (90 second) video if you would like to know more (click here). (use Promo)

Make a pirate using the app (use tutorial1)

You will need a regular Jolly Roger subscription to login
Once logged in, just follow along with the instructions, or watch this tutorial (use tutorial1). Even first time users can make a basic pirate in 5 minutes or less! 
Need more help making a pirate? (use tutorial2)

Publish it, either "privately" (just for yourself), or "publicly" (for the entire Jolly Roger Community) (use tutorial3)

If you are just going to use it yourself, then you publish it "privately", and it can only be used by the lines in your subscription
But if you want to share it (and we hope you do!), then use the "make public" option. You can publish using a made-up handle if you want some privacy, or you can interact with the community and build a following by providing a like to your social media.
All users of our website will see your pirate as one they can select for their "Crew" on the "Pirates" page (click here for How To Make Your Own Crew") (use tutorial4)
Promo (done!)
Tutorial1: "How to Make a Pirate/Robot in 5 Minutes or Less"

Very succinct, wet the appetite video….make a basic pirate, end by calling it, see it on Pirates page and assign to my line
Seth: should I show a clock? How?

Tutorial2: "How to Make Your Own Pirate/Robots with the Pirate Maker app"

In-depth walk through

Tutorial3: "How to Publish Your Pirate/Robot"

Covers private use, but focuses on how to make public, submission process, etc.

Tutorial4: "Selecting your Pirate/Robots and Creating Your Own Crew"

Tutorial for all users so that they learn how to use the "Pirates" page