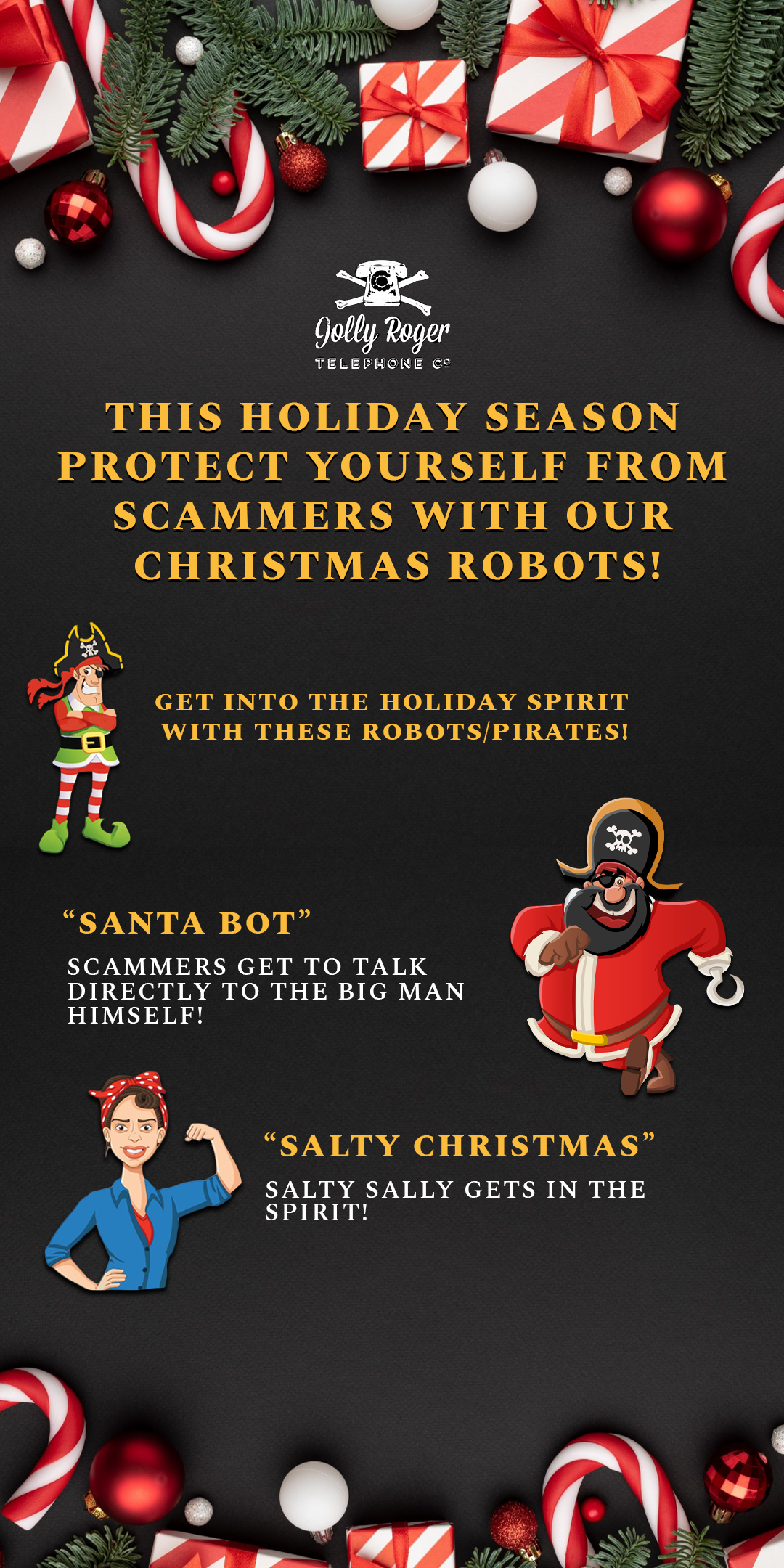 The Crew's News:
Try Our Christmas Robots!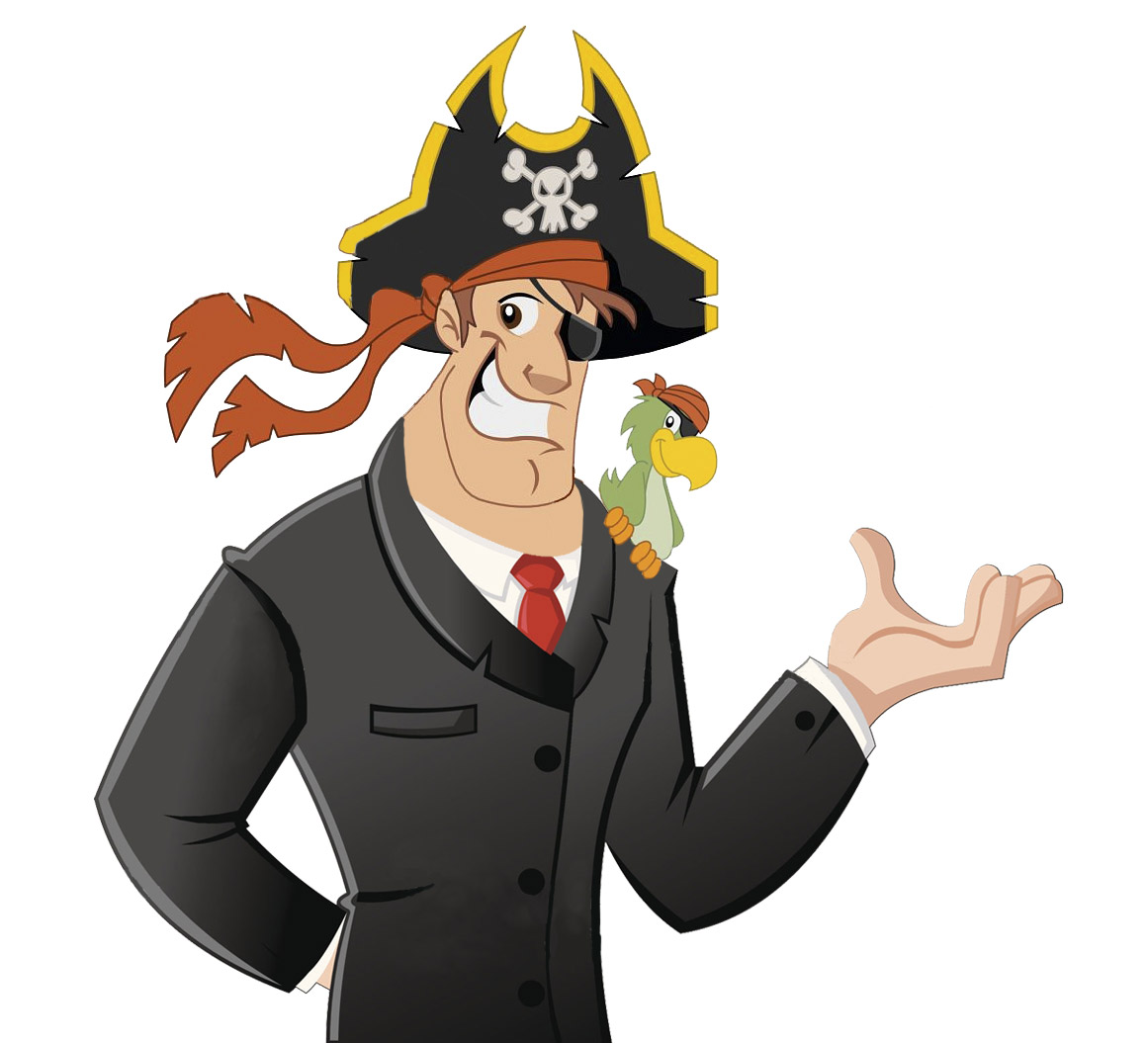 We've got a couple of fun robots to brighten up your Christmas Season.   The easiest way to use them is to:
login to the website

on the My Numbers page, click on your phone number

a box opens up showing you the settings for your phone number

click on the drop-down arrow in the "Robot" field and you'll get a list of robots

scroll down to the "Seasonal Robots" section (see screenshot below)
Or if you want to learn how to create your own customized group of pirates that we will randomly pick from to answer scammers who call you, check out this tutorial: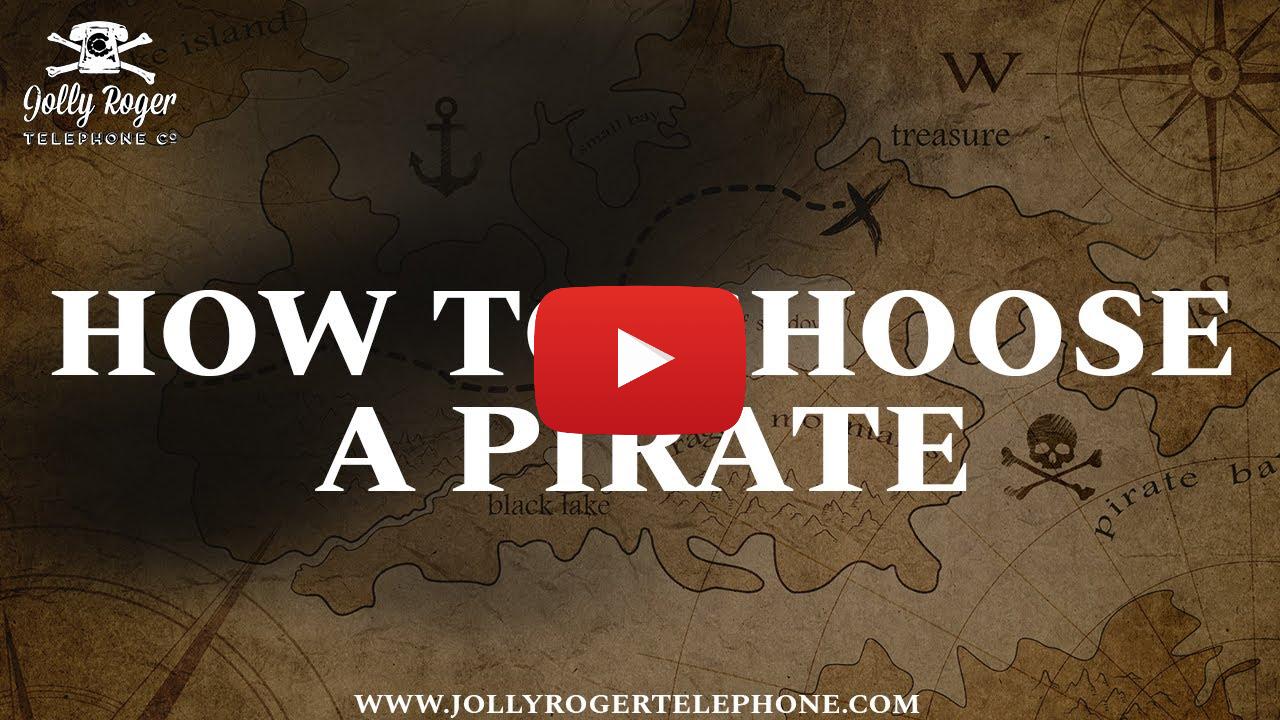 Happy Holidays from the Crew!